Model NO.:

UNI-Arc-io1

Shape:

Segment

Grade:

N35

Type:

Permanent

Specification:

Customized

HS Code:

85051110
Application:

Industrial Magnet, Motor Magnet

Coating:

Zinc

Strong Magnet:

Znic-Coated

Trademark:

Unimag

Origin:

Ningbo Zhejiang China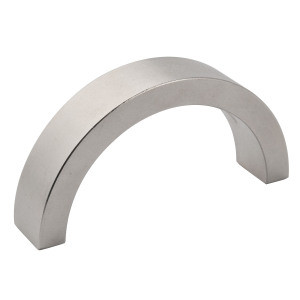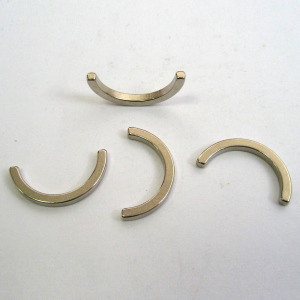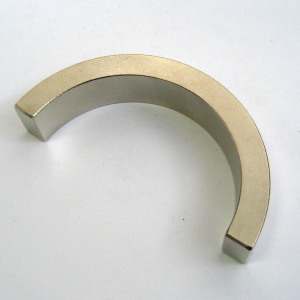 Product Description
Permanent Arc Magnet Sintered Neodymium NdFeB Motor Magnet,Sintered Neodymium Magnet,NdFeB MagnetPermanent Magnet,Rare Earth Magnet,Motor and Generator Magnet,Industry Magnet,Magnetic Material,Magnetic Assembly
Detailed specifications:

1.Size: Custom-made according to your requirements.
2.Grade:All kind of grade with N35 - N52, 30M - 50M, 30H - 48H, 30SH - 45SH, 28UH - 40UH, 30EH - 35EH, 30AH - 33AH.
3.Performance: High flux, high coercive force, low temperature coefficient and low loss of irreversible.
4.Coating:Ni, Zn, NiCuNi, Epoxy,Nicu+Epoxy,NiCu+Sn,Passivation,Silver, Gold, Teflon,Everlube etc.
5.Application:Motor assemblies, Automobile,Wind Generator,MRI,Speaker,IT industry ,Sensor,Communication equipments , Scanner, Camera, Home appliance and so on.
6.Certificates:Â SGS, ISO9001:2000,ROHSÂ Â Â Â 
Why buy our  Neodymium(NdFeB)magnet?
1 Original manufacture
2 All propertymade at your requirements
3 Low weight loss:HAST-2mg/cm3
4 No Dy or less Dy-low cost
5 Competitive price,stable quality,fast delivery,good service
 
About us:Â 

UNIVERSAL(NINGBO)MAGNETECH Co., Ltd. was founded in 1994,as a professional manufacturer and exporter,we are specialized in designing and producing of rare earth magnet ,especially for sintered and bonded NdFeB(Neodymium) magnets. Currently we mass produce N50,46H,44SH, 38UH, 35EH and other grade of sintered NdFeB(Neodymium) magnet.They are widely used in Automobile, Wind Power, Servo and so on. Our factory is located in Ningbo ,Where is the industrial bases of Ndfeb magnet.

With advanced processing and test equipment, The stablility, consistency and tolerance of our magnets can be well controled.Choose ZhongYuan Magnet you can experience more professional technical advice, fast quotation, ordered production plan, quality control and convenient mode of transportation. Which can support us to provide good products and timely delivery. Problem analysis in your position is always our service tenet. 

If you have any interest or inquiries for Neodymium(NdFeB) magnet,you are welcomed to inquire here.We are sure you will be satisfied with our price and service.
Pvc Plastifier Epoxy Fatty Acid Methyl Ester (EFAME) is made of plant oil, an it passed SGS testing, can meet the environmental requirements of the EU. Now it is widely used to partly replace the primary plastifier Dioctyl Phthalate Dop, DINP, DBP, DOTP, ATBC, and other plastifiers, and it makes the PVC products brighter and softer by adding EFAME.
Pvc Plastifier,Plastifier For Pvc,Eco Friendly Pvc Plastifier,Non Toxic Pvc Plastifier
Hebei Jingu Plasticizer Co.,Ltd , http://www.hebei-jingu.com